Exclusivité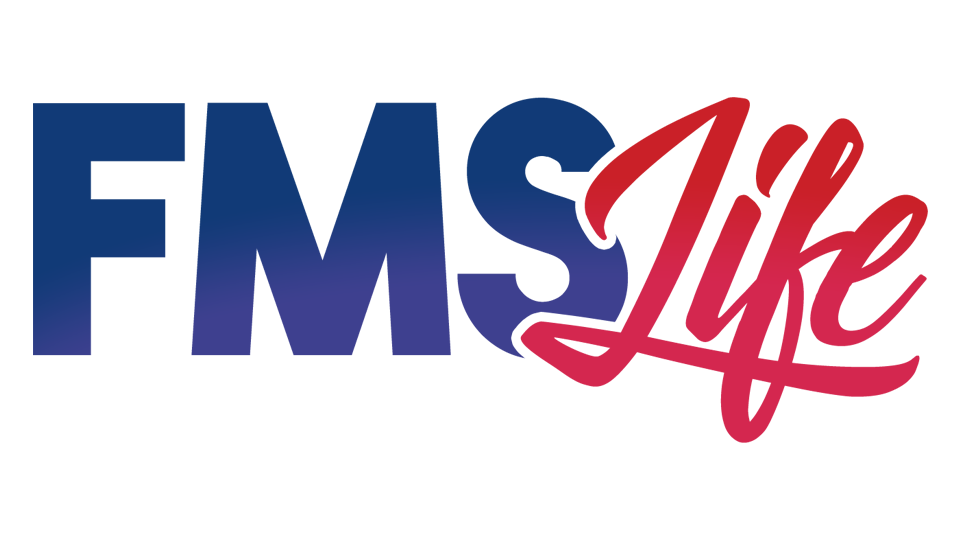 Football in France is the most popular sport and the practice is the most widespread. Imported from England in the late nineteenth century under the name of football association, football first won the Paris region and the north of the country (especially the North and Normandy where are created the first clubs in the region). The south is then more acquired to the competitor of football, football rugby.
Created in 1919 by competing federations, the French Football Federation currently has around 18,000 football clubs and two million licensees. It organizes the national competitions and the international matches of the France team, which won the World Cup in 1998 as well as in 2018 and the European Championship in 1984 and 2000.
The country has two professional championship divisions (Ligue 1 and Ligue 2), organized by the Professional Football League (LFP), as well as two knockout competitions: the Coupe de France, open to all clubs, and the Cup. of the League, reserved for professional teams.

Correction of cities that were not in the right regions
Each club is assigned to levels of regions
Promotions are by region
No players
All teams have cities
Real divisions up to R1
...

DIVISIONS
Ligue 1 (Division 1)
Ligue 2 (Division 2)
National 1 (Division 3)
National 2 (Division 4) 4 groupes
National 3 (Division 5) 12 groupes régionaux
Regional 1 (Division 6) 26 groupes régionaux

CUP
Coupe de France
Coupe de la Ligue
Trophée des Champions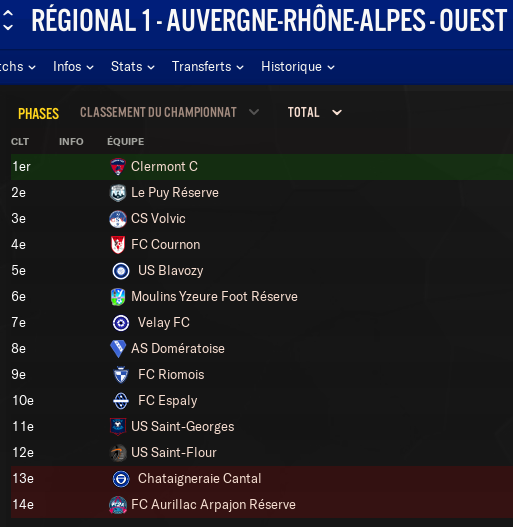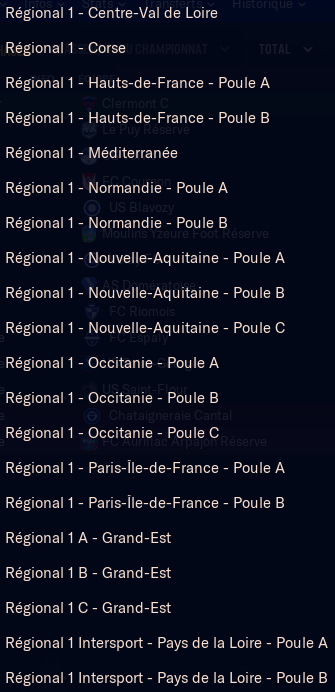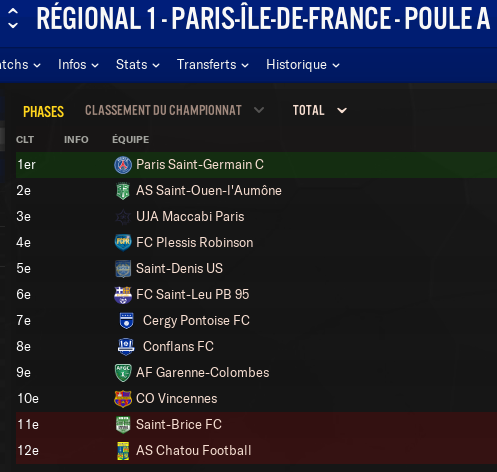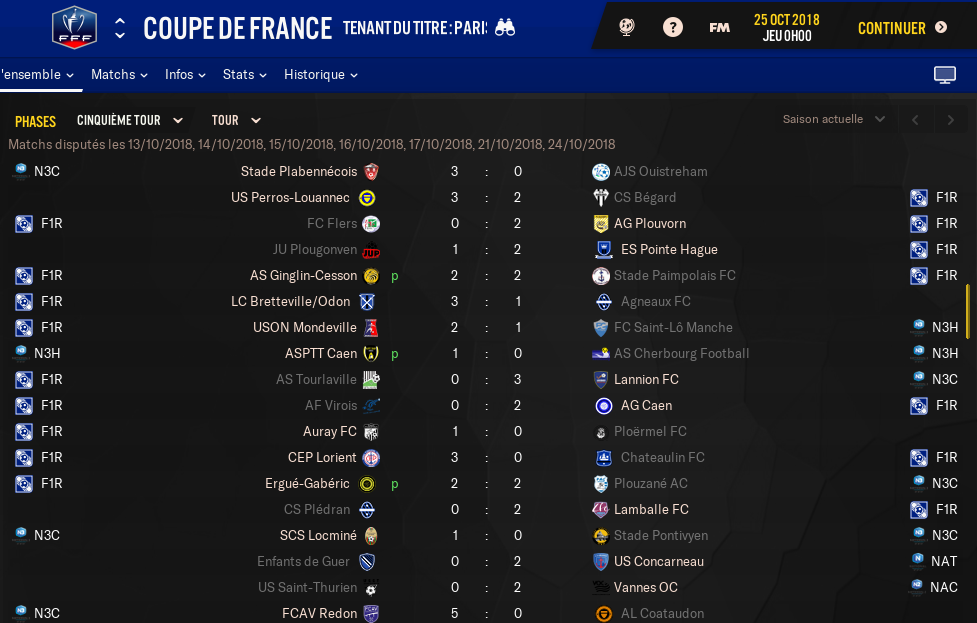 | OS | Chemin d'installation |
| --- | --- |
| Windows | Documents/Sports Interactive/Football Manager 2019/editor data |
| Mac | Utilisateurs/ »Nom d'utilisateur »/Documents/Sports Interactive/Football Manager 2019/editor data |
| Linux | /home/Documents/Sports Interactive/Football Manager 2019/editor data |